Programs
Les Sphères du Paradis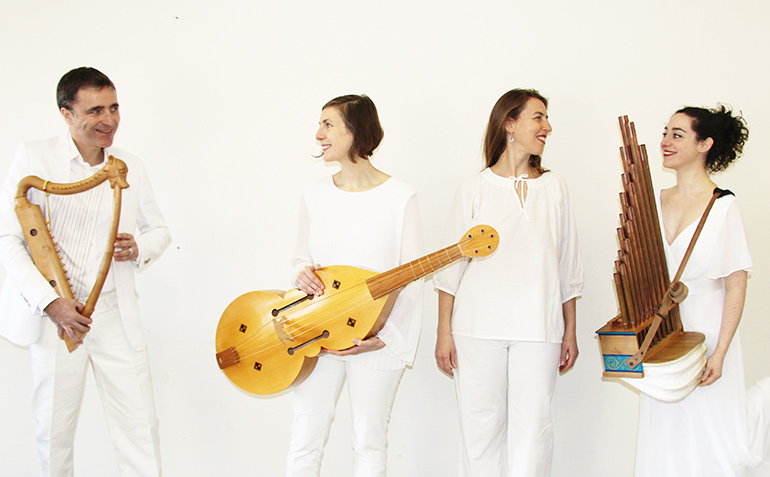 The ascent to Beatrice and Paradise is told through a mixture of instrumental, vocal and spoken parts. Combining a contemporary staging with a daring interpretation of the 14th century text, this concert offers a unique opportunity to immerse oneself in the Divine Comedy.
La Camera delle Lacrime is an ensemble which combines medieval music and modern languages. Their projects are as always staged projects with a powerful visual input.
In three days, Dante crosses the globe from one side to the other, passing through its centre, where Lucifer is. On the other side of the globe rises the mountain of Purgatory. Continuing his efforts, he successfully climbs the sacred mountain to reach a wall of flames, the gateway to Paradise. To travel towards Paradise is to ascend towards music, abstraction and knowledge, and the same is true of the souls Dante meets. From shadows in Hell, they become singing sparks as he ascends to the Empyrean.
In Paradise, Dante mentions the hymns and psalms he hears, as well as the souls he meets, such as the troubadour Foulque from Marseille (1150-1231). It was also the historical context that led to our choice of complementary melodies for the lauds in the Cortona manuscript. In the thirteenth century, in a Florence ravaged by conflicts between Guelphs and Ghibellines, Franciscan monks sang these songs of praise in procession, hoping for peace and harmony.