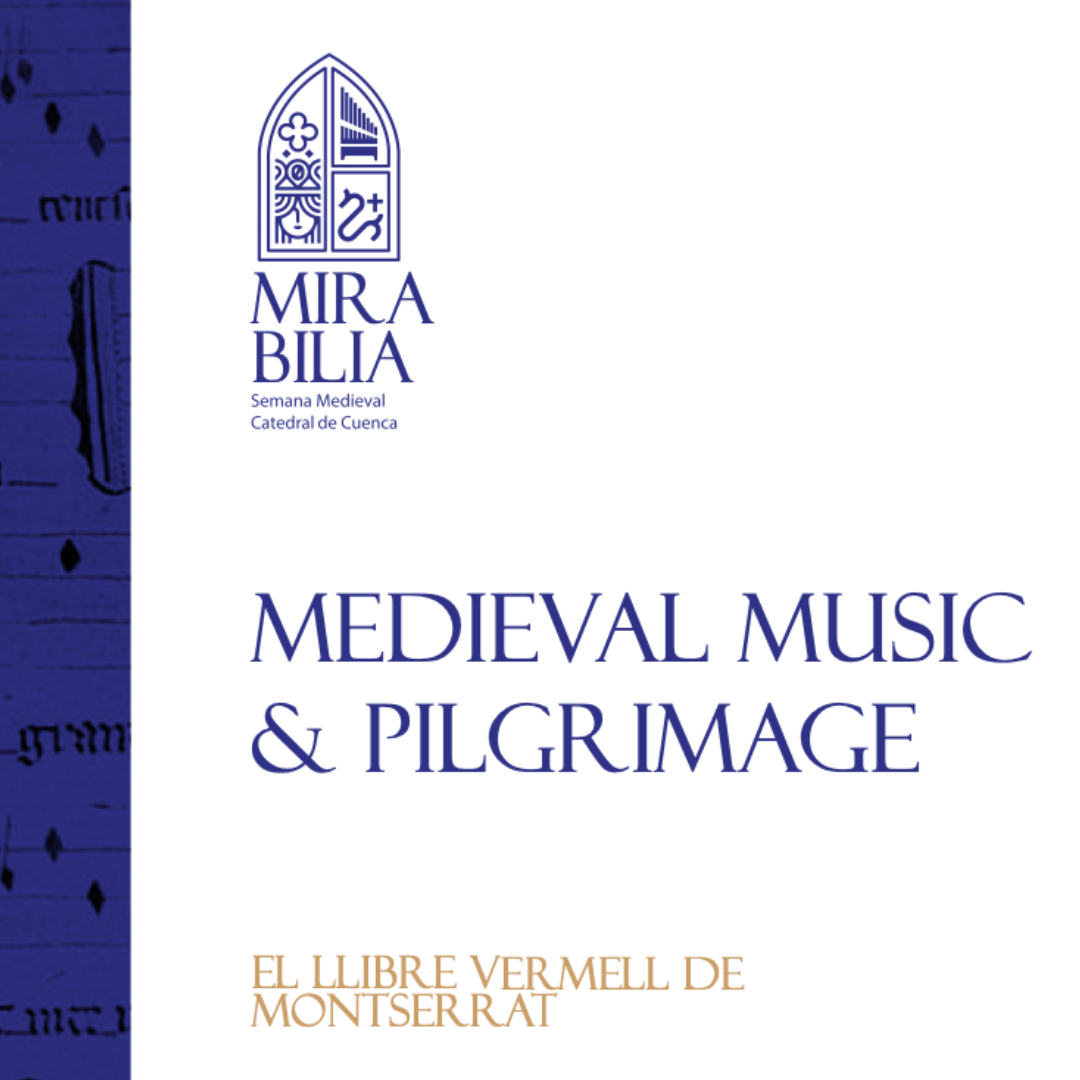 The 2023 Mirabilia Festival includes three courses on medieval music and pilgrimage on August 14th-20th.
These courses are open to beginners and advanced participants. The course will focus on the Llibre Vermell de Montserrat, a 14th-century manuscript which is probably the oldest evidence for pilgrim's music we know of.
If you want to participate and you do not own a medieval instrument we invite you to contact us anyway at mirabilia@catedralcuenca.es.
Faculty members
The team includes 8 exceptional international instrument/voice teachers, 1 dance teacher, and 3 lecturers:

Tomàs Maxé – singing
Patricia Garcia – fiddle
Manuel Vilas Rodríguez – harp
Tobie Miller – hurdy-gurdy
Maria Plectrera – gittern, citole
Victor Navarro Garcia – percussion
Jankees Braaksma – recorder
Cristina Alís Raurich – portative organ
Eva Narejos – dance
Marie-Virginie Cambriels – lecturer
Rosamaria Aguadé – lecturer
Miguel Ángel Albares – lecturer
.
The courses

At the Mirabilia courses participants will be able to get instrument/singing lessons, medieval music notation, lectures on the context of the Llibre Vermell and medieval pilgrimage, dance lessons for musicians and for dancers, ensemble lessons, and more!
We will have simultaneous translation between English and Spanish.
Parallel activities during the course
An exhibition of medieval instrument makers will be held on the 15h and 16th of August.
Participants will have the chance to attend concerts and other events, some of them open exclusively to those who enrol the courses.
During the courses there will be different activities for children and families to guarantee the family conciliation of those participants who travel to Cuenca with their families.
Registration
Limited places. Register now through the registration form.
More information
Read the English PDF with detailed information here.
Read the Spanish version here.