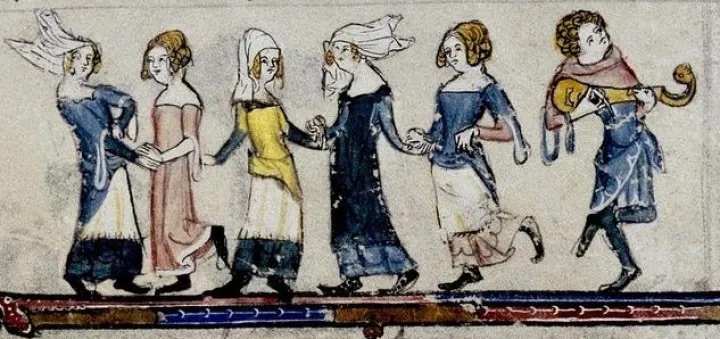 Next one-to-one course will take place in Montpellier (South of France) on April 4th and 5th. The course is organised by the CIMM (Centre International de Musiques Médiévales de Montpellier).
We will dedicate this course to medieval dances: 13th century estampies and 14th century istampitte. We will perform this music and dance it as well!
It is mainly a portative organ course, however any other instrument and dancers are welcome to join as well!
There are portative organ available for the participants.
Montpellier is a beautiful historical town in the South of France with a range of cultural and gastronomic events.
Registration fee: 150€
Lodging facilities of all kinds are easy to find in the city.
For registration fill in this registration form.
You will be able to make the payment in this website.
For more information contact me here, click here or write directly to contact@cimmedieval.org.
Course language: French, Spanish, English, Italian, German, Catalan
Traveling there
Closest train station: Montpellier Saint-Roch (center of the city), Montpellier Sud de France (outside the city, reachable by public transport).
Closest airports: Montpellier, Toulouse, Marseille, Perpignan, Nimes, Béziers.