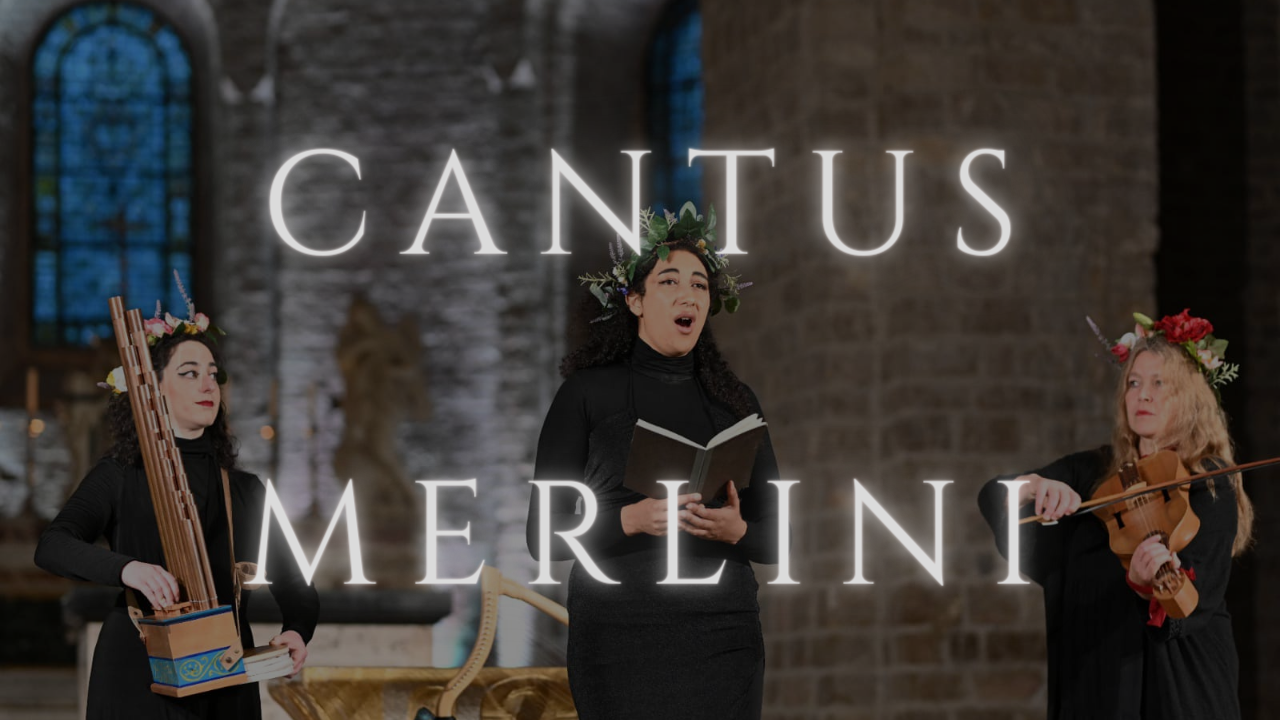 Today coinciding with the International Day of Poetry and the European Early Music Day: EMRYS presents the trailer of Cantus Merlini. The story of Merlin set in medieval music for the first time.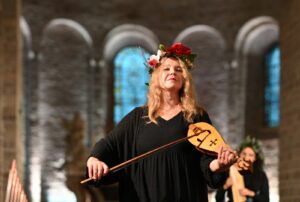 A staged concert telling the story of the unknown sides of Merlin the magician. Based on the earliest writings in Welsh, French & Latin. Music inspired in musical soundscapes of the 11th to the 13th centuries.
"I am preparing to sing the madness of the prophetic bard and a humorous poem on Merlin (…)" – Geoffrey of Monmouth in "Vita Merlini" (12th c.)
EMRYS
Isabella Shaw (voice, harp, libretto, dramaturgy), Susanne Ansorg (vielle and voice), Cristina Alís Raurich (portative organ, voice, dramaturgy), Bertrand Bayle (narrator) and Pierre Barayre (staging councelor).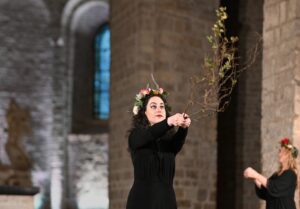 Big thanks to the Centre International de Musiques Médiévales de Montpellier (CIMM) and the Abbaye de Fontfroide for making this artistic creation possible! Many thanks to Gisèle Clément and her team for her support.
The première was performed last 20th of May 2022 at the Festival Les Marteaux de Gellone (France) organized by the CIMM Montpellier.
Hiring
The staged concert Cantus Merlini is available in French, English and Spanish. More languages on demand.
Would you like to have the story of Merlin performed
at your venue
?
Contact us here.