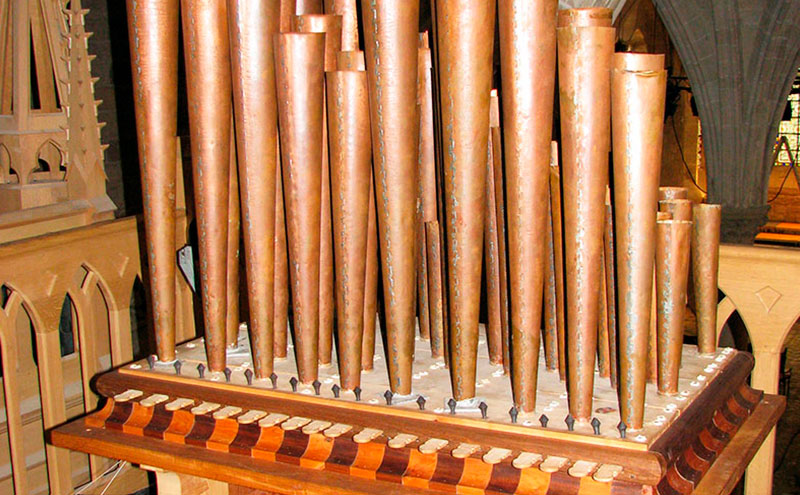 The Organ in the High Middle Ages
Study-day focused on various fields of the Organ research of the period before 1350.
Info in German:
Beleuchtet werden an diesem Studientag allgemein verschiedene Facet- ten aktueller Forschungsbereiche im Zusammenhang mit der Orgel des Mittelalters bis ca. 1350. Themen und somit mögliche Diskussionsplatt- formen sind hierbei unter anderem die Suche und der künstlerisch-wis- senschaftliche Prozess in der Erarbeitung möglichen Repertoires, his- torische, theologische und regionale Einordnungen, Entwicklungen, Reformen und Begebenheiten. Weiter soll es Reflexionen zu Rezeptions- und Aufführungsgeschichte geben, bis hin zur offenen Fragen praktischer Forschung im Orgelbau. Ziel ist es gängige Denkmuster aufzubrechen, neue Projekte anzustossen und einen Anreiz zur Beschäftigung mit der vielfältigen Welt mittelalterlicher Orgeln zu schaffen.
Speakers:
Veit-Jakob Walter, Cristina Alís Raurich, Jacques Meegens, Corina Marti, David Catalunya.
Place:
Schola Cantorum Basiliensis (Switzerland), Studio Eckenstein
Date:
18th January 2020