Probably most of us still do not know if we will be able to travel and to meet personally this summer. However, in principle we are moving forward with San Marino Summer Music Course:
New dates of the course 2021 are 8th-14tht August, 2021!
We will dedicate this summer to the performance of Liturgical Plays in Italy. I am looking forward to enjoy this music with great colleagues who are wonderful musicians!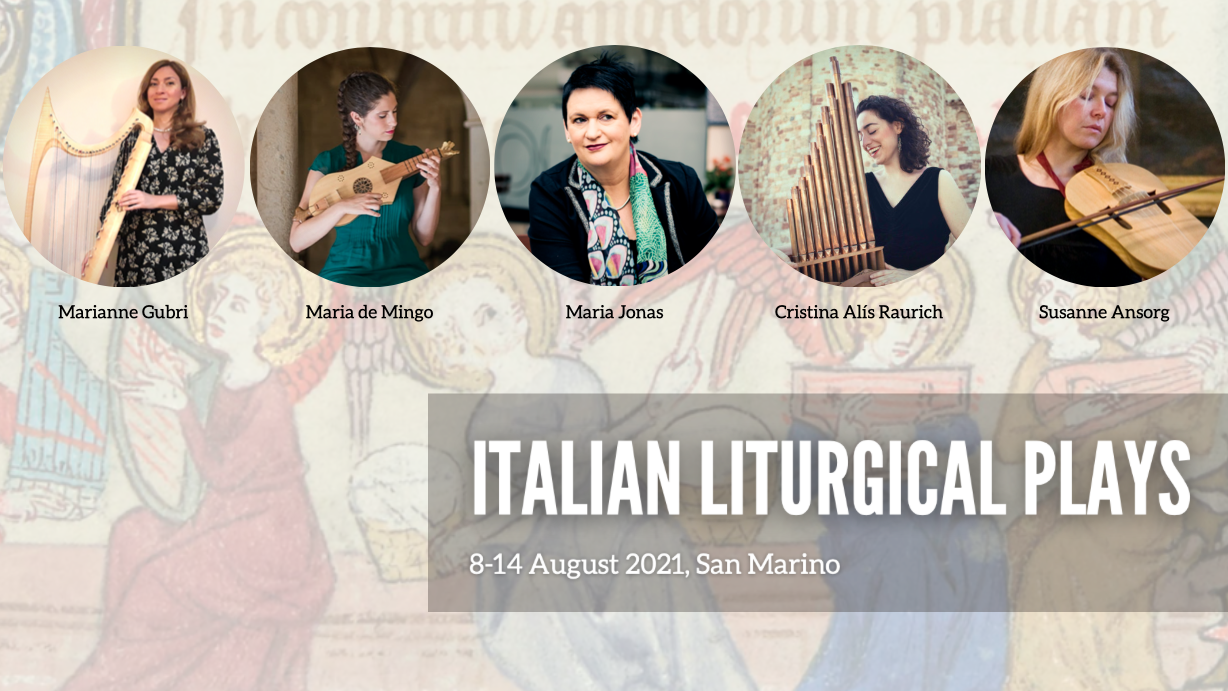 Faculty
Maria Jonas – voice
Susanne Ansorg – medieval vielle / fiddle
Marianne Gubri – harp
Maria de Mingo – gittern and citole
Cristina Alís Raurich – portative organ
Registration open!
info@sanmarinoartist.com