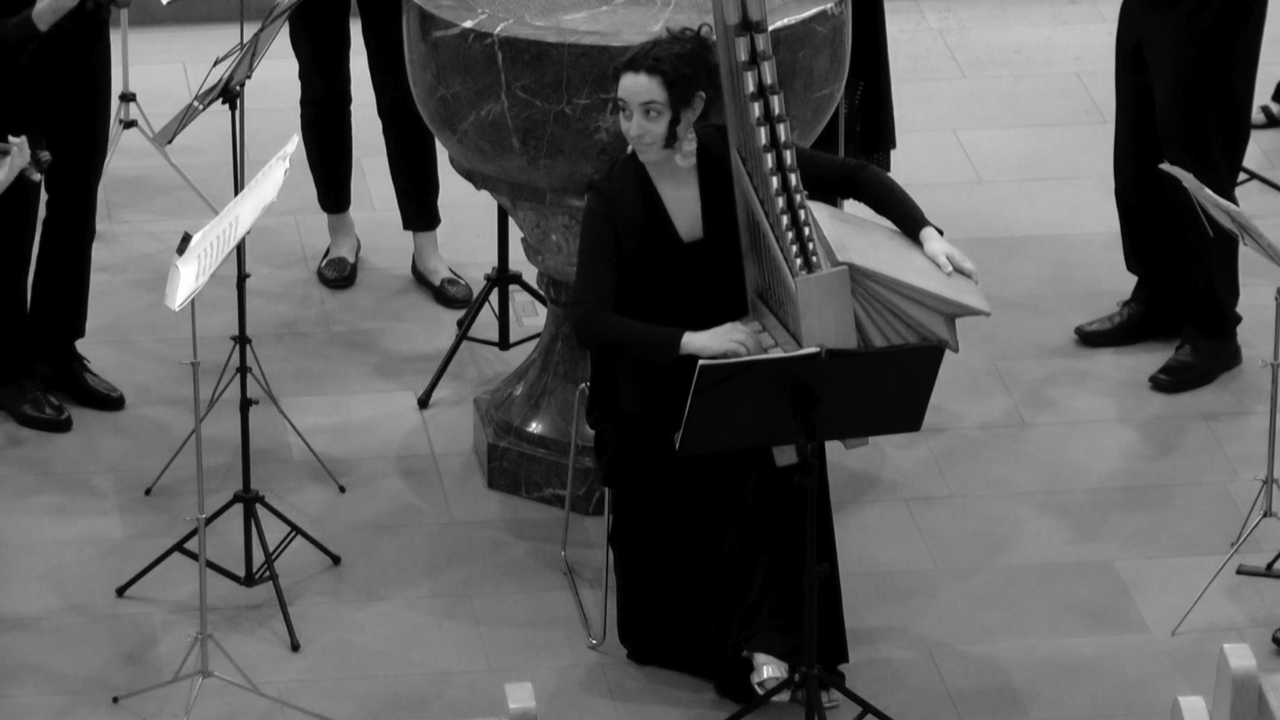 This is probably the first time in history when a portative organ played as soloist accompanied by a string orchestra.
For the occasion we arranged the istanpitta "Tre Fontane" (14th century) from London 29987.
Both the orchestra and me had much fun playing this music together. I am looking forward to next performance!
Very grateful to the Festival Orchestra of the Goppisberg Music Festival and all the team for joining the adventure.
I know, it's a pity that we cannot see the entire orchestra in the video. I wish there would have been a zoom out, it was a beautiful view to see the entire orchestra and the organetto!