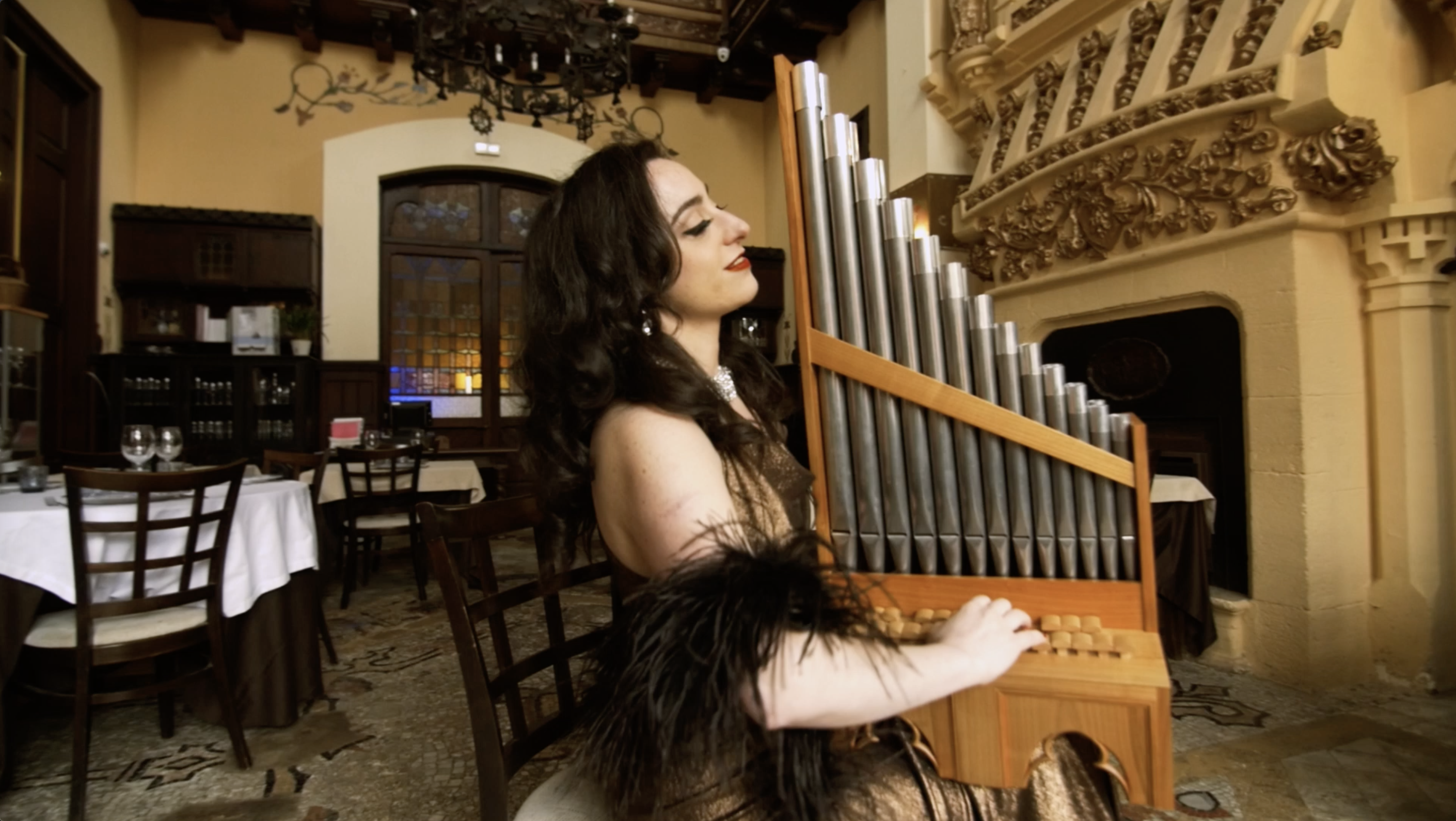 The organetto has many faces from mysticism to sensuality, through all sorts of emotions and mind states.
Above all, organetto is about beauty.
Arrangement for organetto: Cristina Alís Raurich
Very grateful to Joan Esteve for the shoot and edit of these wonderful images. Sound recording by Otger Ibars, mixing by Marc Pascual, Hair and Make-up by Maite Nieto.
Thanks to 6Q Restaurant Modernista, Silvia and the Restaurant's Team, Sheila Lozano (Kuroko Art) and Martí Riu Piedra.