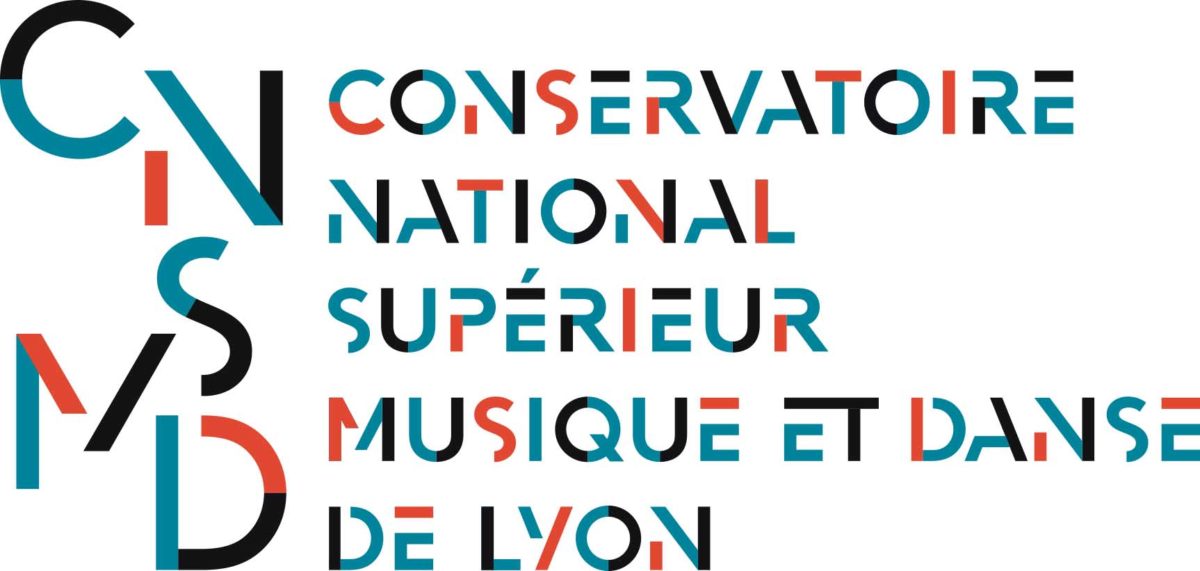 Last April 5th I was invited for a one-day presentation + workshop at the Conservatory in Lyon (many thanks to Anne Delafosse!) where a group of enthusiastic students received "Pythagoras" (my 13th-century portative organ) and me with a smile.
In the morning I offered a presentation about the history of medieval organs, with especial attention to portative organ iconography. We discussed the development of the instrument through the centuries and its characteristics.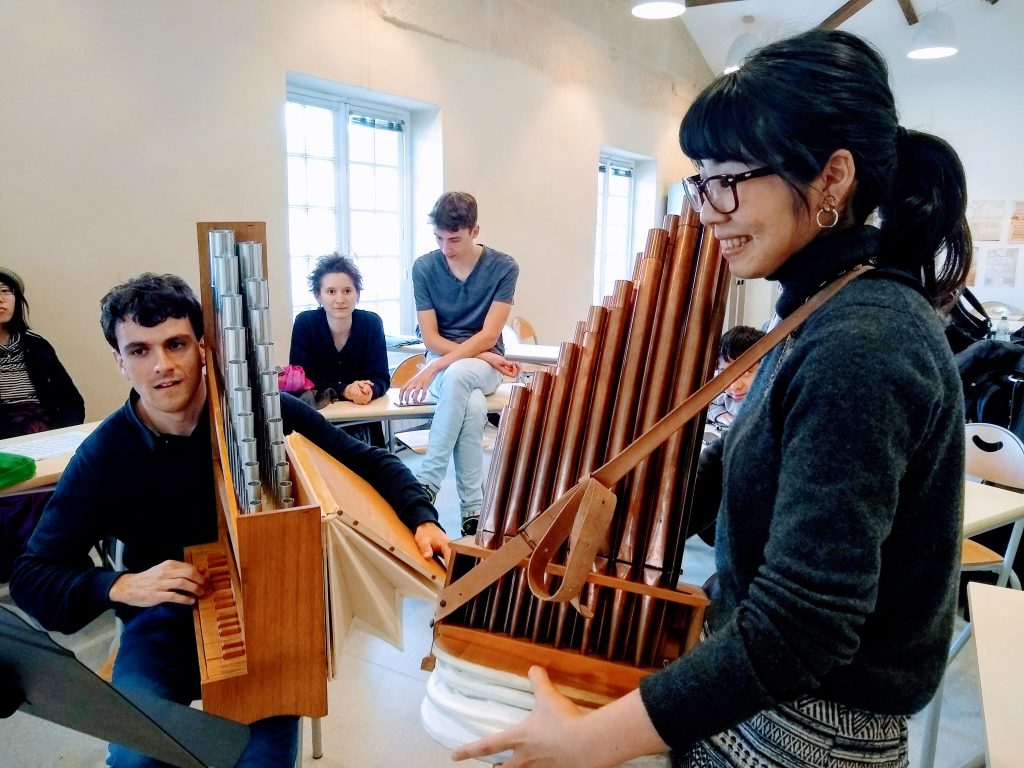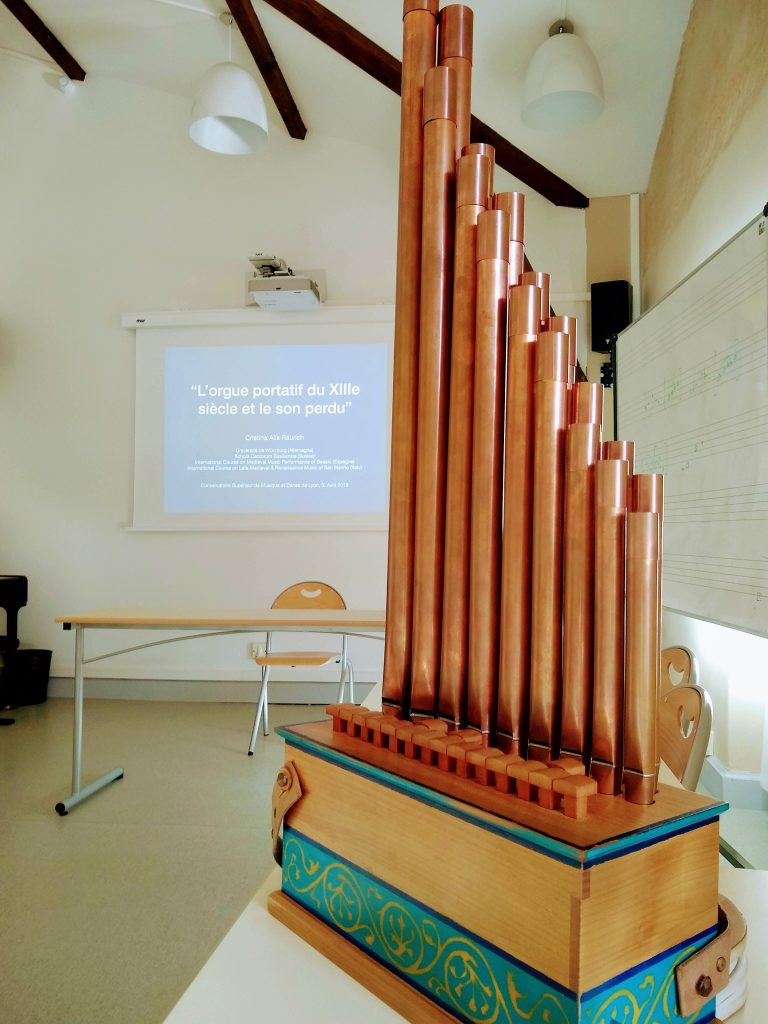 We dedicated the afternoon entirely to performance practice of the portative organ. The students had the chance to play medieval repertoires on the 13th-century portative organ for a whole afternoon-evening .
In this "degustation" of portative organ world they realised how different is performing with the two types of bellow: the one that opens to the side, and the other one which opens downwards. Each of them requires a different technique.
The end-time of the workshop approached, and the students were so engaged performing on the portative organs and enjoying, that we decided to prolong the session until dinner time.