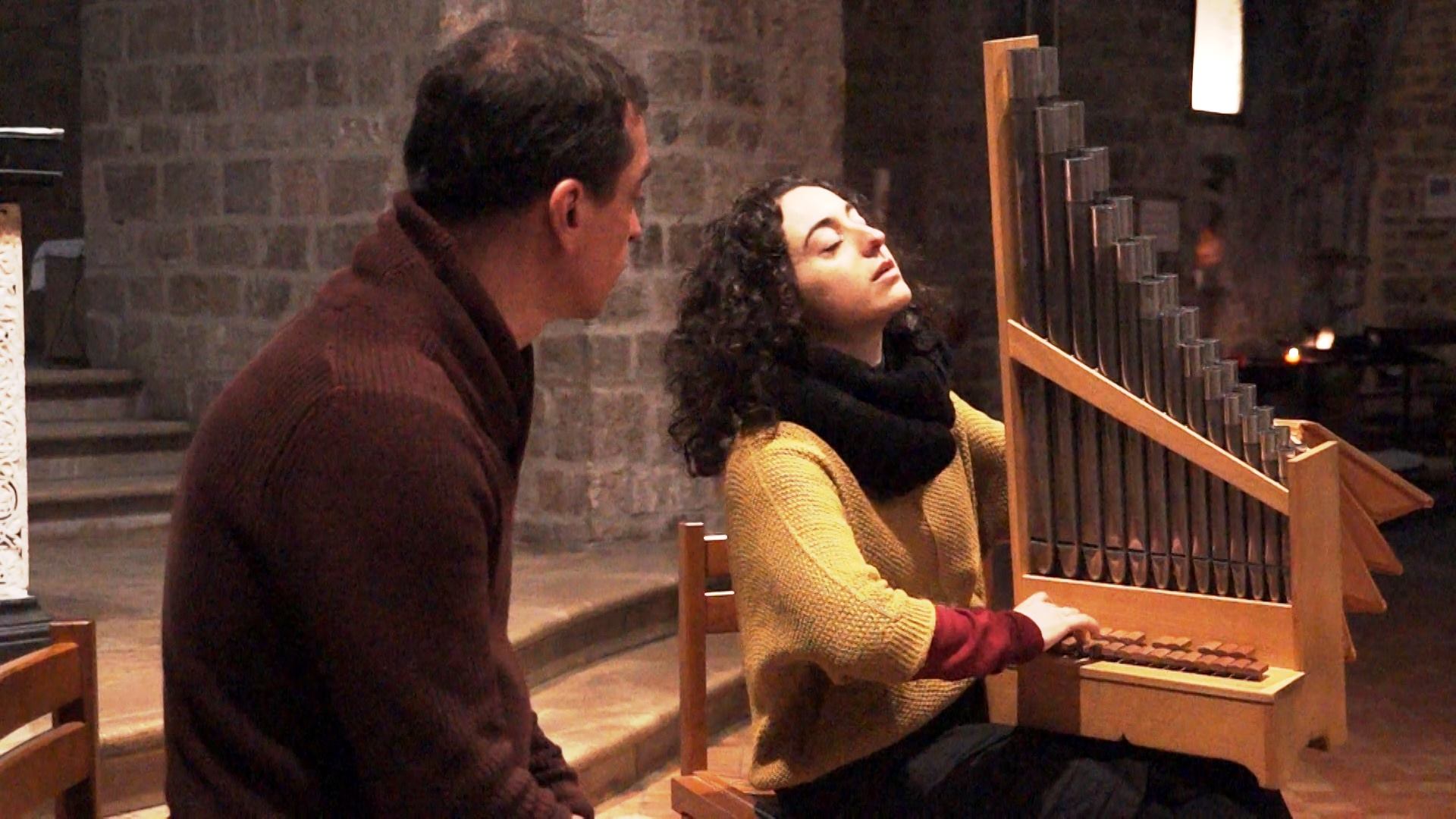 La Douce Semblance is a recently born ensemble. Its members count with a long experience on medieval music. Created and directed by Brice Duisit, it was in residence at the CIMM (Montpellier) in 2018-2019.
The last May 2019 the ensemble presented its first program Douce Dame Jolie with 14th-century French monodies. The ensemble presented a new proposal on the accompaniment of monodic chant with a new approach of the understanding of modal improvisation.
The proposal presents 14th century monody in the intermediary position between the flexible tradition of the troubadours/trouvères – more in the line of a declamation of the poem – and the rhythmic fixation of the Ars Nova where the free declamation tradition is adapted to a rhythmical notation. What is in between of the two tradition there was something half way of both?
You can listen one of the very first rehearsal days of the ensemble in this video which shows the work in progress and the direction it was taking by then. In order to hear the result, come and listen to us live in concert!
The ensemble is composed by – from left to right in the photo – Caroline Ciotoli, Brice Duisit, Estelle Nadau, Florent Marie and Cristina Alís Raurich.
The ensemble is currently preparing a concert on 13th century polyphony also related to the previous work we did on the monody. The concert on the Montpellier Codex' motets will be presented in April 2020 at the Opera of Montpellier.