The last 4th of September 2021 I performed a concert at Cuenca Cathedral in the series "Música en la Catedral". In this concert, I performed both on a positive organ and a portative organ.
Right at this moment there is a guest organ at the Cathedral, the so called Anaya Organ, which is a copy of the oldest organ of Spain. Originally this organ was created for the Salamanca Old Cathedral probably at the end of the 14th century and first half of the 15th century. The organ has arrived to our days with a few modifications. It still shows the 15th century structure and paintings, the keys and part of the interior of the mechanism. Unfortunately pipes are missing and it does not sound.
The reconstruction was made by Frédéric Desmottes for Eric Brottier. The client had special requests, and therefore the organ involves some 16th century features. However the instrument is a beautiful piece where one can approach the keyboard music of the 15th century. In a short time this instrument will be brought to the owner's place.
For this concert I was asked to perform music of the 14th and 15th centuries. I was also asked to perform the portative organ and to offer some spoken explanations about the music. I had chosen a number of fine intabulations and brought with me my 13th century portative organ "Pythagoras". The title of the concert is 'Organa quae inflantur follibus. Música europea para órgano del gótico hasta el tiempo de los reyes católicos'. Read more about the program here.
Thanks to Lucie and Carlos Arturo for the invitation and for your kindness!
You can watch the recording of the live concert at the Cathedral Youtube's channel (above).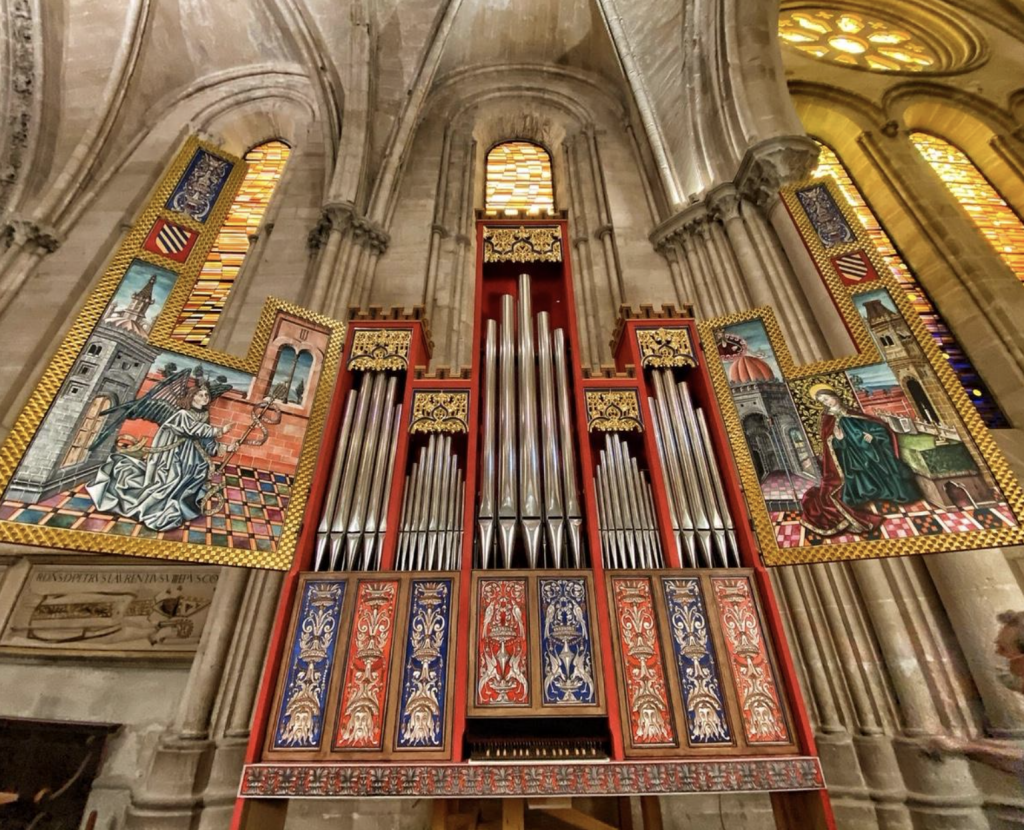 Do you want to get to know better the Anaya Organ?
If you are interested in getting to know more about the Anaya Organ copy, you might be interested in the coming tablature course on the Anaya Organ. It will take place at Cuenca's Cathedral the days 27th, 28th and 29th of May 2021. The concert will close with a students concert on the last day. Contact me directly (click here) for more information about registration and the contents of the course.