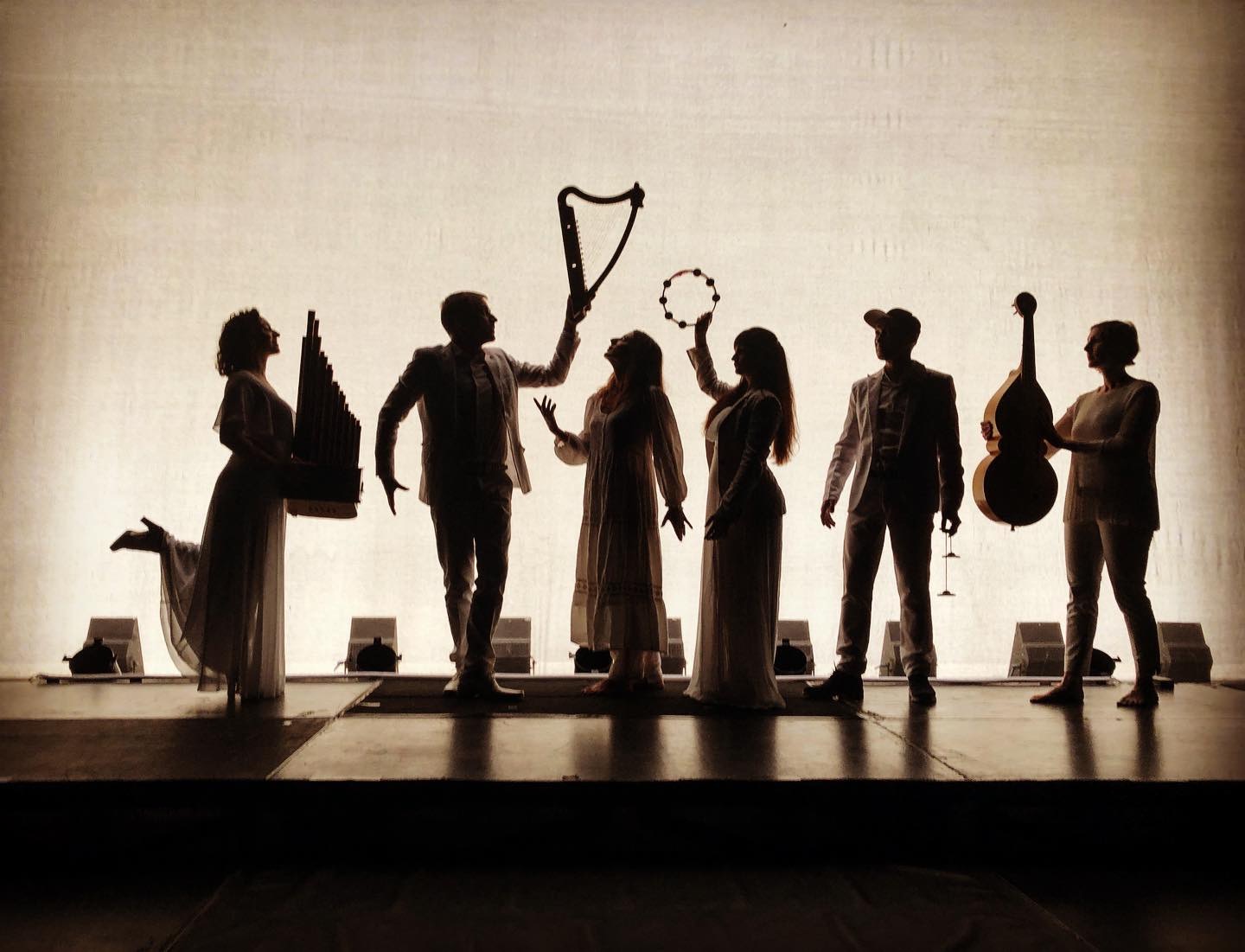 La Camera delle Lacrime is producing a trilogy on Dante's Divina Commedia. Each of the three episodes are presented as concert and as CD. The first two – the Inferno and Purgatorio – have already come out.
In November 2019 we recorded Les sphères du Paradis live from the representation at the "Sémaphore" in Cébazat (Auvergne). For this purpose a fantastic team of technicians took care of both audio and video.
In addition to the CD of the Paradiso, a DVD will appear in order to document the making of three episodes of the Divina Commedia. The film will include not only documentary evidence but art-video as well.
Inferno, Purgatorio and Paradiso are currently on tour and probably it will be possible to enjoy of the three of them – full trilogy – in consecutive days in a concert hall, place TBA.
(Photo by Heather Stone)