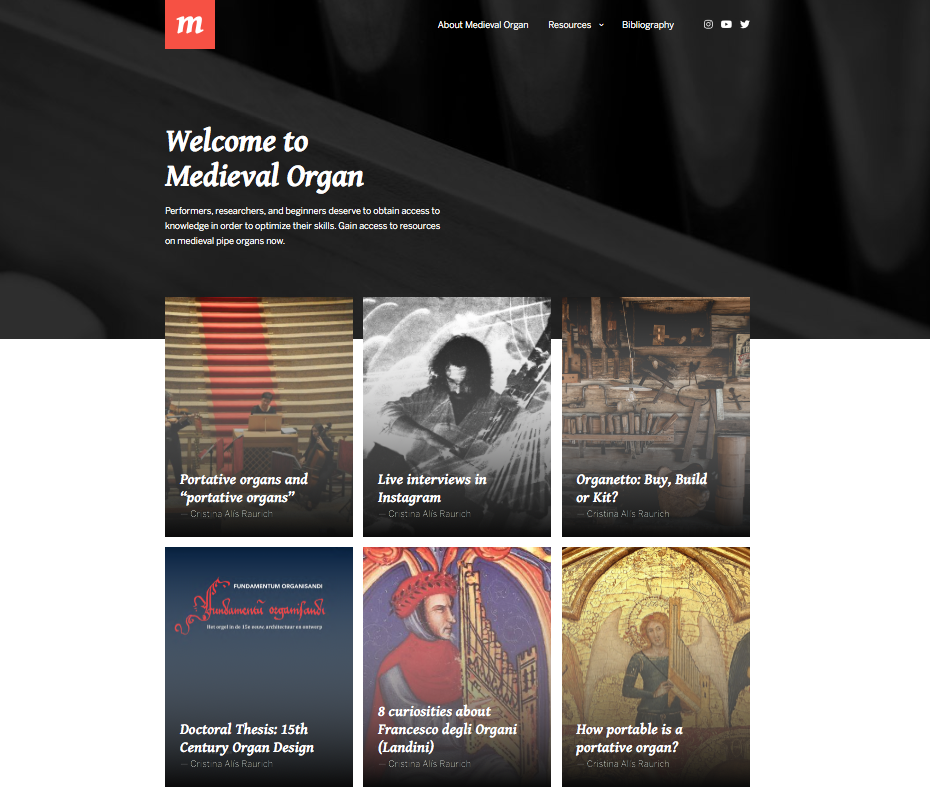 Less than a year ago I created the website Medieval Organ. Although the site is written in English, people from many countries are getting curious and visit the site.
Pere Andreu Jariod is an experienced speaker of Catalunya Música, the Catalan radio for classical music. He conducts a program called "El taller del lutier", where he invited me to talk about the project. Jariod devotes his program to instruments in history and their uses.
In the interview I explained why this site was so necessary, and even missing! I am glad to share my research with anyone. How many of us struggles to find trustworthy information? I had the same experience as student, it was difficult to discern what was useful and reliable information. Therefore I wish to facilitate the way to many people. And not only that! I am sharing any new research and update on medieval organ in this website. Stay tuned for fresh research being posted!
Listen to the interview here.
Do you want to listen more interviews about medieval organs and organists? Visit the post about Francesco Landini.